How our Argentinian Empanadas Are Made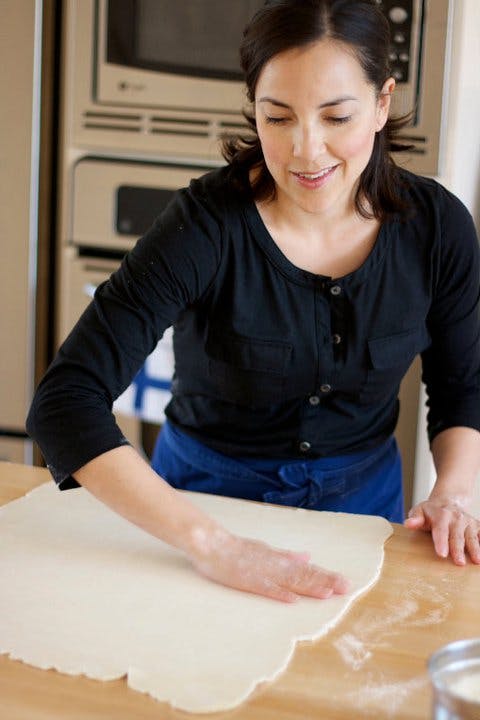 How our Argentinian Empanadas Are Made
Have you wondered how we make our delicious empanadas? Get ready for a quick lesson, but you don't want to try this at home as it's easier (and a lot better) to let us do the cooking at El Sur Empanadas.
Why? El Sur Empanadas are inspired by Argentina and developed with French culinary techniques.
We prepare our empanadas with the best, locally sourced ingredients, and our dough is made in-house, the meat is hand-cut, and each empanada is folded and crimped by hand.
Here is a quick guide as to how our Argentinian empanadas are created with dedication and love.
Here We Go
At El Sur Empanadas (which means "the South" in Spanish) we say not all empanadas are created equal.
If you've never experienced an El Sur Empanada, you have no idea what a true empanada is.
At our café and commercial kitchen in San Francisco, we specialize in handmade Argentinian-style empanadas ranging from our traditional spicy filled with beef, and Pollo Saltado stuffed with chicken.
Also, our Verde and CHAMPIÑONES prepared with fresh veggies are fan favorites and loaded with flavor.
We even offer a sweet empanada, our Manzana, brimming with apples, sugar, butter, lemon, cinnamon, and vanilla for those with a sweet tooth.
Yes, we have empanadas for every palate.
Unique
We start with our delicious handmade dough prepared by our talented team and wet the edges before filling them with a variety of ingredients.
For example, when making our traditional empanadas we add an egg on top, a Pimentón, and then fold over the pastry in a half-moon or other shape depending on the empanada. We crimp each end by hand along the sides to seal in the flavors.
Here's a secret: each of our empanadas has a different crimping technique that lets us know what flavor each empanada is.
For example, or chicken empanadas are sealed with a fork while our beef empanadas as sealed with a crimped ribbon-like border kinda like a regular pie.
After all El Sur Empanadas are sealed, we brush them with an egg wash for shine and let them bake in our commercial ovens until golden brown.
Did you know we make around 6,000 empanadas a week! That's a lot of empanadas, right?
How to Get 'Em
If you haven't tried an El Sur Empanada we invite you to place an order online, pick them up at our Potrero location or have them delivered if your live in CA or Nevada.
We know you'll agree once you've had an El Sur Empanada you'll never eat a store-bought or ordinary empanada again.
Early Beginnings
El Sur Empanadas founded in 2012 began in the back of a 1970s vintage Citroen H-van imported from France and later blossomed into a full-time business.
Over time, our family-owned and operated business has grown to include two food trucks, and a large catering operation serving the best of Silicon Valley and Nevada.
We have been featured in major magazines including "Sunset" and appeared on the Food Network and other TV airwaves over the years.
These days, we are focused on growing our online store where we offer boxes of frozen empanadas also great for fall meals. We deliver throughout the SF Bay area and ship throughout California and Nevada.
We invite you to try El Sur Empanadas for breakfast, lunch dinner, or even a snack. We guarantee you won't be disappointed.