Hot Or Frozen: Which Is Right For You?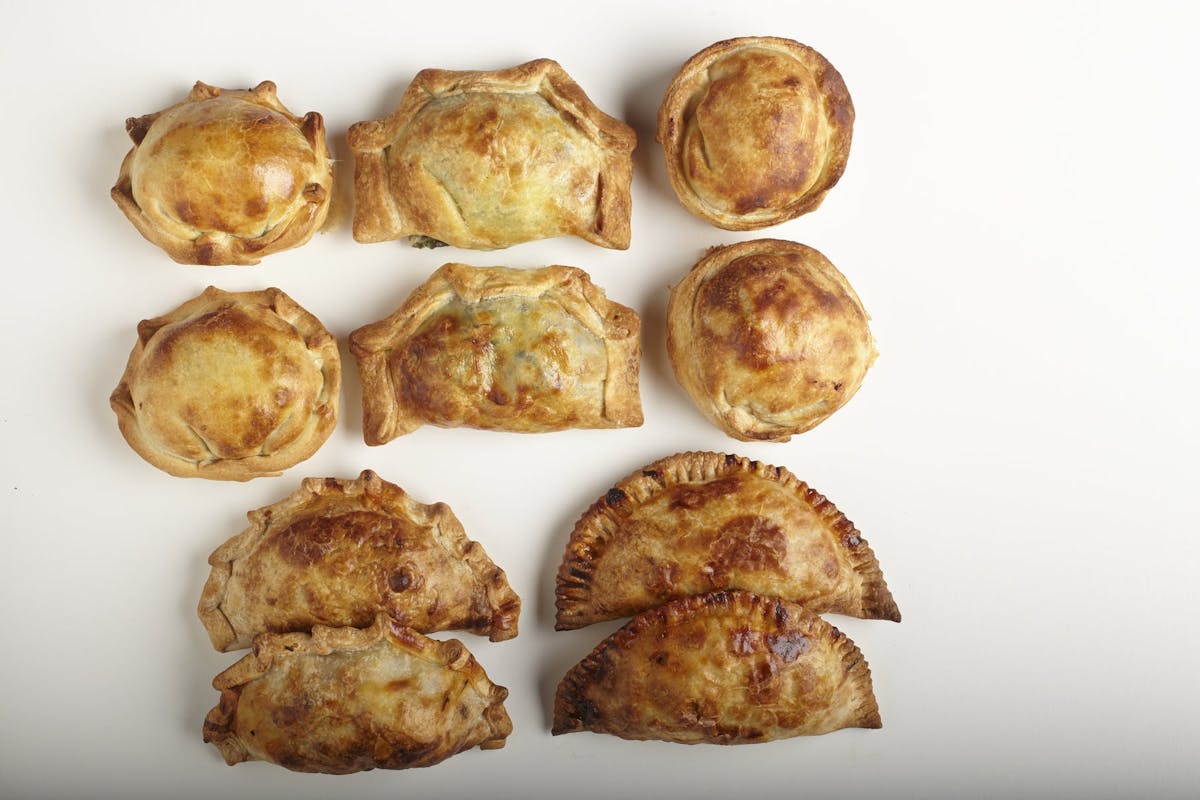 Should You Buy Fresh, Hot Empanadas? Or Frozen?
Which one is right for you?
So, you definitely want delicious, handmade El Sur empanadas. That's a given. But, how do you choose between hot (ready to eat) and frozen (ready to bake)? The first thing to figure out is if you want to eat them now or much later.
The best lunch or dinner is an easy and hot one. If you eat your empanada as soon as you get it in your hands or shortly after that, you'll likely want to grab a few hot ones. You can do that by heading to our cafe in San Francisco and picking up the handmade, baked-to-order empanadas there. We even deliver hot empanadas through Caviar. And El Sur is all about easy and tasty food.
Have a party, meeting, or even that you'd like to order empanadas for? You'll probably want to skip the hassle of baking tons of empanadas, so our hot option would probably be best for you as well. A super simple way to feed your group and with minimal setup or clean up. El Sur empanadas really are a lifesaver.
So, when are frozen empanadas the right choice?
And are they the same fabulous quality as the hot ones?
El Sur's frozen empanadas are the exact same quality and taste standard as the empanadas you get when you purchase the hot ones. The only difference is that these are flash frozen after being baked. This way, they can be stored in the freezer and then brought out on an as-needed basis.
The frozen empanadas can be ordered and picked up at the San Francisco location or delivered directly to your door. We even ship throughout California and Nevada now.
So, under what circumstances would someone choose frozen empanadas? There are actually a lot of reasons to buy frozen empanadas instead of hot ones. Let's check those out.
1. You have a weird sleep schedule and want your empanada at 2am. It could happen.
2. You live pretty far away and want to purchase empanadas in bulk, so they will last you a while before having to make the trip purchase again.
3. You want to give them as a gift to someone you really love. Empanada love is absolutely a thing.
4. You want more delicious, handmade, & versatile "frozen meal" options at your disposal.
5. You want people to think you made them by yourself. Okay, so this isn't a valid reason (or is it?), but it sounded pretty good to us.
Whatever the reason, a box of frozen empanadas is always a good idea. And El Sur has a fabulous box with your name on it. Go ahead and grab one or two. You deserve it.
And if you are in our area, be sure to stop by and grab a hot empanada or two. Heck, sample several so you can know which ones you want to buy frozen next time. No one said you had to choose between the two.
You can absolutely choose both and be more than justified.