Have More Time for Life with Ready-To-Bake Empanadas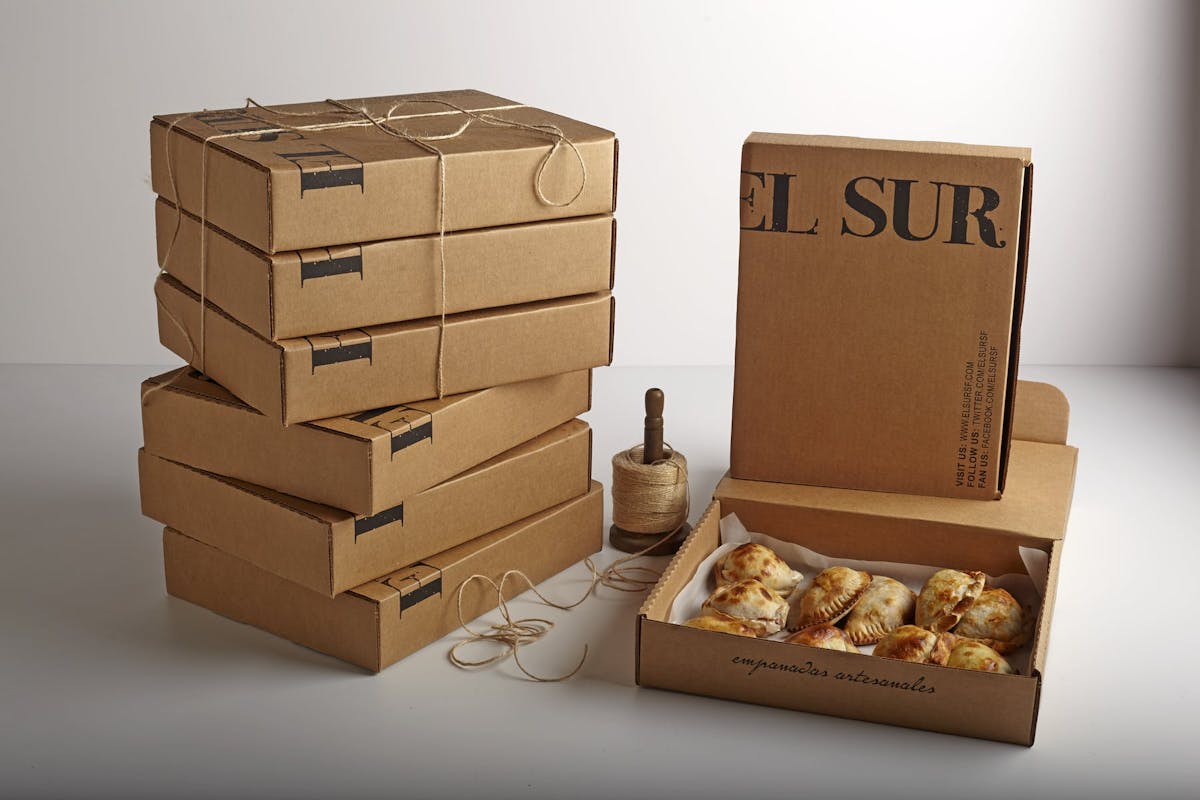 The new year is a great opportunity to look at how we spend our time, and where we want to make more of it. Dinner is a special part of any evening, whether you're sitting down with family or winding down alone after a long day.
But when it comes to making time for the special moments, preparing dinner doesn't have to get in the way. Thanks to El Sur's ready-to-bake frozen empanadas, dinner isn't just simpler, it's tastier too!
Add variety to dinnertime
Avoid getting stuck making the same meals every week, try one of our curated frozen empanada boxes.
Our Veggie Combo Box of 24 is perfect for vegetarians, with flavors like spinach & cheese, mushroom, and apple. Free up your mornings too with our Breakfast package, or get to know all our empanada flavors with the Sampler Box of 24.
Build your own box
If you want to tailor your experience even further, why not build your own custom box of 12 or 24 frozen empanadas? Find something for everyone in the house, from traditional hand-cut beef to Pollo Saltado (chicken) to tartiflette (breakfast bacon).
Add your favorite pairings
Of course, dinner isn't just what's on the plate. We offer wine packages to help you pair your ready-to-bake empanadas with delicious wines like 2019 Valdivieso Sauvignon Blanc from Central Valley, Chile, and 2015 Tobelos Tempranillo from the Rioja region in Spain.
We offer 7 different wine packages curated just for you, including white wine and rose boxes, perfect for summer months in the Bay Area. You'll also receive free shipping for wine packages bought with any empanada box. You can even select your favorite wines while building a custom box, giving you ultimate control when planning perfect mealtimes.
Handmade goodness
The way we see it, you deserve fresh, flavourful dinners every evening. That's why we're committed to authenticity and quality. Our empanadas are inspired by Argentine styles and prepared with French culinary techniques. We source ingredients from local suppliers and our dough is made in-house for the best flavor.
Every fold, cut, and crimp is done by hand and with great care so the product that arrives at your door feels like it was made with love in your kitchen.
Flash-frozen to preserve freshness and taste
Our empanadas are flash-frozen before delivery, a technique that preserves quality without giving food that freezer taste. It keeps the meat tender and juicy, and the pastry crisp and flaky.
Order online
For your convenience, you can order any of our frozen empanada and wine packages online. We ship throughout the San Francisco Bay Area, with options available for the rest of California and Nevada.
Make more time for life while enjoying incredible dinners
At El Sur, we specialize in handmade, Argentine-style empanadas. We opened our doors in 2012 and went on to be named one of the Top 20 Food Trucks in the Bay Area by the SF Chronicle. Today, we're growing our online store so you can get quality meals and wines delivered right to your door. Contact us today or visit our online store for more!