Empanadas: The Perfect Meal for Fall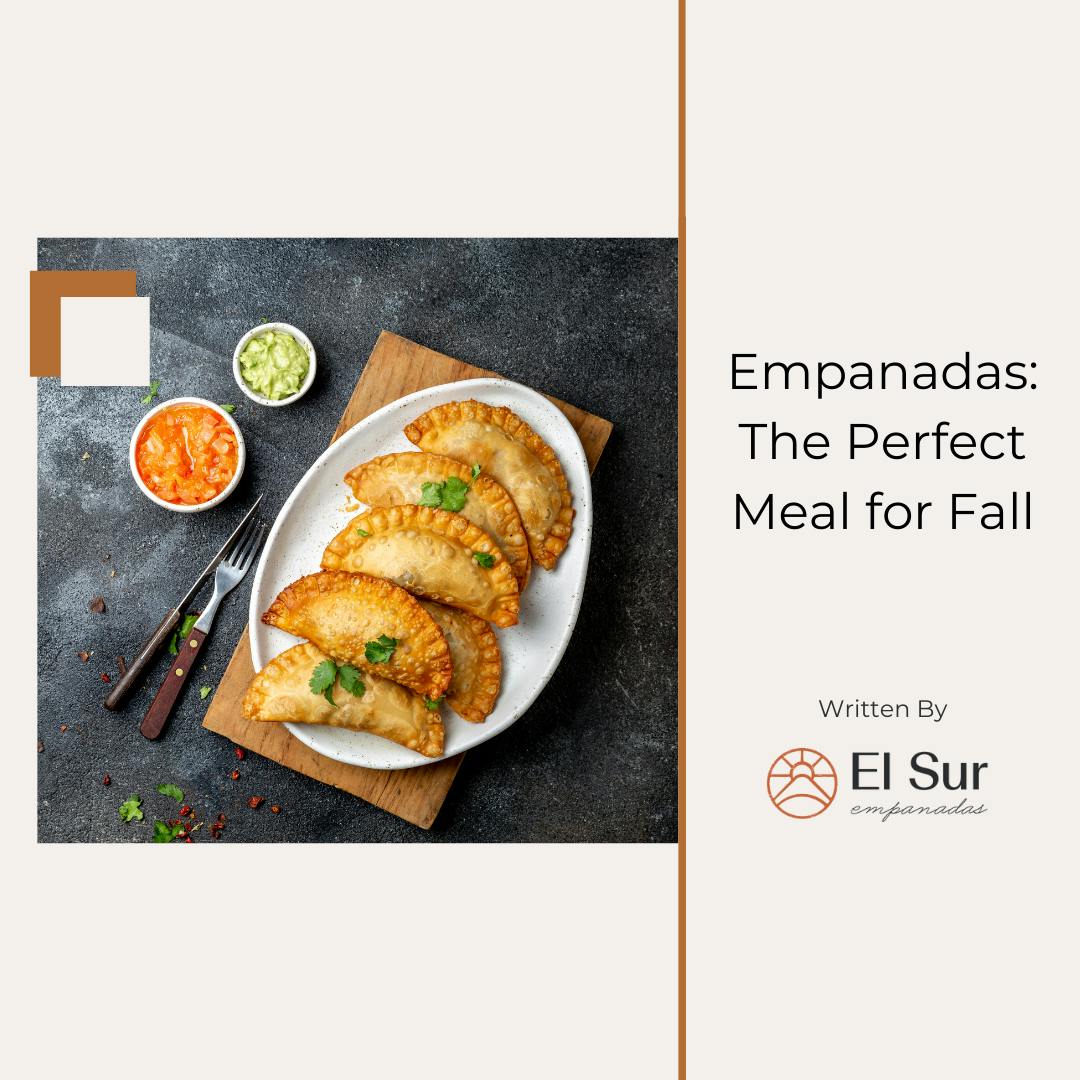 Empanadas: The Perfect Meal for Fall
The air is chilly, the daylight hours seem shorter, and the nights are longer.
Hello, autumn and all the fun that goes along with the season: falling leaves, football, tailgating, cooler temps, sweaters, and the perfect time for comfort food at mealtime.
Of course, fall (which officially arrived on Sept. 22) is also the season when we tend to eat more hearty meals that fill our stomachs and our souls. Think soups, pasta dishes, and oh, yes, warm, and juicy empanadas.
Yes, empanadas are those flaky pastries filled with all kinds of goodness from chicken and beef to healthy veggies.
And El Sur Empanadas are the juiciest, most delectable empanadas you can find anyplace.
But El Sur (which means "the South" in Spanish) Empanadas are different from the rest as they are handcrafted Argentinian-style with a French twist. They're loaded with plenty of fresh, natural, and wonderful ingredients including local beef, egg, and aromatic spices.
All El Sur Empanadas are stuffed into one of two types of our handcrafted dough, folded over, and then crimped on the edges to seal in all our rich ingredients.
Each El Sur Empanada is made with love and care on-site in our Potrero Hill, San Francisco café.
Empanadas for Fall
We say there's no better time than fall to enjoy an El Sur Empanada. Whether it's our Traditional spicy beef empanada filled with hand-cut Five Dot Ranch beef, onion, oregano, red pepper flake, pimentón, olive, and egg for lunch or dinner or our light and delectable breakfast empanada the Tartiflette stuffed with crisp bacon, egg, potato, green onion, cheese, and chives.
We know when you bite into an El Sur Empanada your tastebuds will pop as the flaky pastry melts in your mouth followed by a burst of flavor thanks to our creative ingredients inside our empanadas.
Everyone loves El Sur Empanadas. From kids to adults and for any time of day when hunger strikes in the fall and when you want something that will fill the void.
Visit our cafe if you're in the San Francisco area or place an order online to have them delivered to your door. You won't want to wait to bite into our delightful empanadas and why should you?
Early Beginnings
El Sur Empanadas founded in 2012 began in the back of a 1970s vintage Citroen H-van imported from France and later blossomed into a full-time business.
Over time, we have grown to include two food trucks, and a large catering operation serving the best of Silicon Valley and the entire Bay Area.
We have been featured in major magazines including "Sunset" and appeared on the Food Network and other TV shows over the years.
These days, we are focused on growing our online store where we offer boxes of frozen empanadas that we deliver throughout the SF Bay area and ship throughout California and Nevada.
We invite you to try El Sur Empanadas for breakfast, lunch, dinner, or even a snack. We guarantee you will not be disappointed!