Empanadas Near Me: Where To Find These Delicious Argentinian Dishes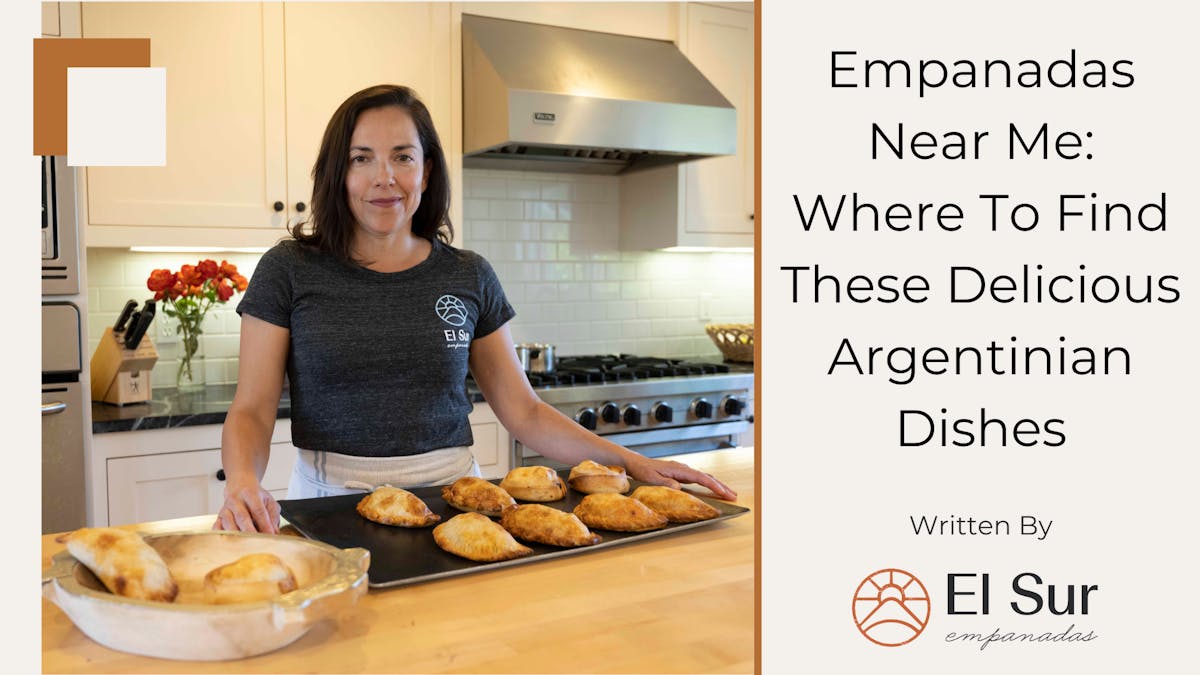 Where to find the best Argentinian empanadas in the San Francisco Bay Area
Are you on the hunt for delicious Argentinian empanadas? Living here in the San Francisco Bay Area has made me yearn for delicious fresh empanadas. These hand-sized pies stuffed with a savory filling are perfect to eat by myself or with a group of family and friends who are visiting. I have been searching for empanadas near me and I've finally found a restaurant that caters to scrumptious Argentinian empanadas. El Sur, which means the south in Spanish, is set in a lovely brick and mortar cafe in the Potrero Hill region of San Francisco. But, if I'm too busy and can't sit down to eat at the restaurant, I can still have my cravings satisfied by ordering frozen empanadas from El Sur and easily heating them up at home whenever I desire.
Unlike its competitors, El Sur's empanadas taste like you're sitting in an authentic restaurant in Buenos Aires. Their savory pies are made with a distinct flavor using delicious fillings and a blend of spices stuffed into a traditional flaky dough that are fried to perfection. No matter who I bring with me to El Sur will find an empanada to fit their taste. El Sur's amazing menu of different empanadas include spicy and vegetarian options to satisfy all cravings. My friends and I agree that El Sur's empanadas are authentic and handmade using the best locally-sourced ingredients in the region.
I learned about El Sur by first visiting their food trucks, which attract a long line of loyal customers. Everyone agrees that El Sur shares their Argentinian tradition and love of the food from their country. While of Argentinian descent, El Sur is a traditional American upstart. The business was founded in 2012 by Marianne Despres out of a vintage 1970 Citroen H-Van. Where did this inspiration come from? As a child, Marianne learned to love Argentinian empanadas by making them and eating them with her family. This knowledge allowed her to personally develop each of her El Sur recipes. Since then, Despres has grown the business to include two food trucks, a substantial catering operation serving the best of Silicon Valley, and a growing online store where it sells boxes of its frozen empanadas.
When I want to share these delicious treats with my family and friends, El Sur makes it easy to do. If I'm in a rush, I can easily choose to purchase fresh empanadas curbside pick-up at the restaurant. Or the restaurant offers free delivery in the San Francisco Bay Area. This makes it easy for me to serve El Sur's empanadas as appetizers at parties or devour as a simple, everyday lunch or dinner. I've even told my friends about their exciting corporate catering events that are easy to book. If you want to send them beyond the local area, El Sur will ship its frozen empanadas to anyone in the California and Nevada areas.
For fresh empanadas in the San Fransisco Bay Area, El Sur empanadas are the best around. But don't take my word for it. El Sur has been named one of the Top 20 Food Trucks in the Bay Area by the San Francisco Chronicle and has been featured in countless media outlets including Food Network and Sunset Magazine.