5 Reasons To Hire Us To Cater Your Next Event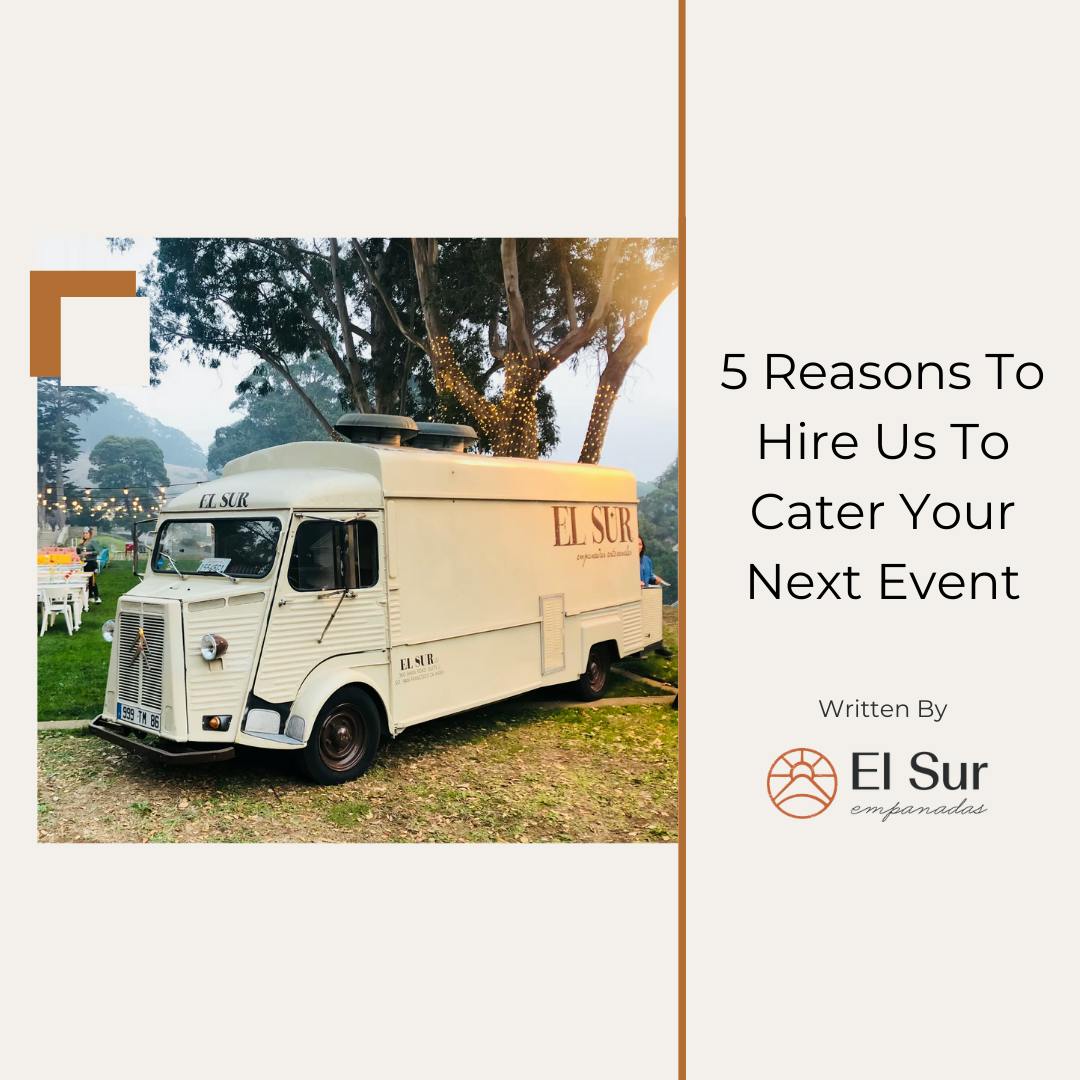 We are so excited to see gatherings and parties returning! Thanks to the vaccine, people are able to get together in groups once again. Where there are parties, there are hungry people! Looking for a catering company for your next shindig? Here are 5 reasons why El Sur Empanada is the answer to your problems.
High-quality, locally-sourced ingredients
El Sur Empanada uses only the best ingredients. We don't cut corners, even for large orders. All of our ingredients are locally-sourced to support our community and ensure top-quality finished empanadas. Our beef is sourced from Five Dot Ranch, a Northern California ranch run by a family who has been in the cattle business for seven generations. Our dough is made in-house and all empanadas are prepared and assembled by hand!
Many flavors to choose from
When serving guests at a party, it's important to offer variety. El Sur Empanadas focuses on, you guessed it, empanadas, but we provide many flavor options to choose from. Our Argentinian style empanadas can be mixed and matched to ensure that everyone can find something they love. Flavors include: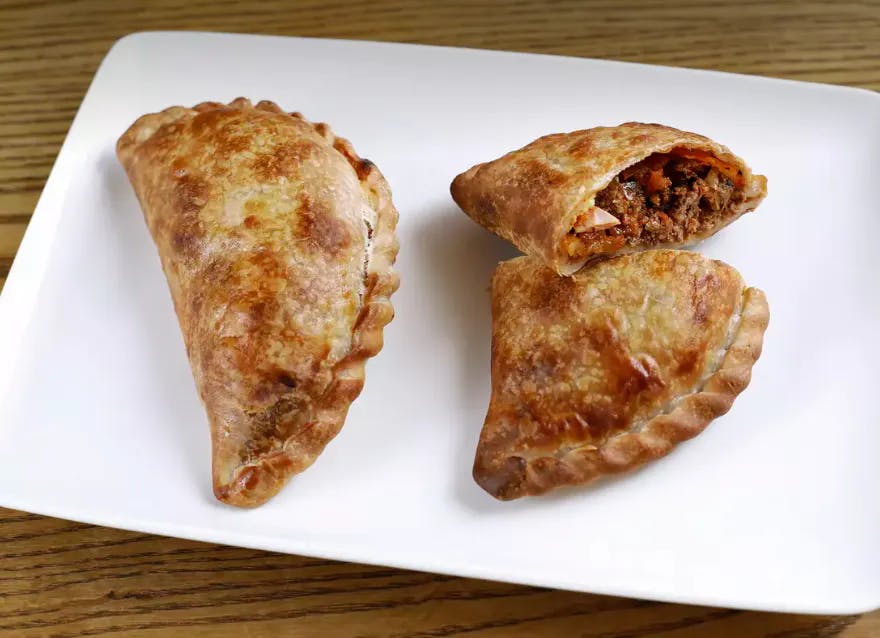 Traditional: Hand cut Five Dot Ranch beef, onion, oregano, pimentón, red pepper flake, olive, egg

Carne Suave: Five Dot Ranch ground beef, onion, oregano, pimentón, olive, egg

Pollo Saltado: Chicken, onion, tomato, serrano, parsley, onion, olive, egg

Parisien: Kurobuta ham, prosciutto, green onion, 5 cheeses, chive

Verde (Veg): Swiss chard, spinach, onion, 5 cheeses, olive, egg

Champiñones (Veg): Sliced mushroom, shallot, crème fraîche, provolone, chive

Tartiflette Empanada: Bacon, onion, potato, egg, cheese and chive

Verdura Emanada (Veg): Braised greens, onion, potato, egg and cheese
Over 50 years of experience
El Sur started back in 1970 out of a Citroen H-van imported from France. Since then, we have continued to grow into a much larger operation. We now proudly have two food trucks, a cafe in Potrero Hill, and a catering company that serves the entire Bay Area. We haven't stuck around by accident! Our recipes and techniques are top-tier, and our customer service is unmatched. We are one big family and we treat all clients like guests in our home.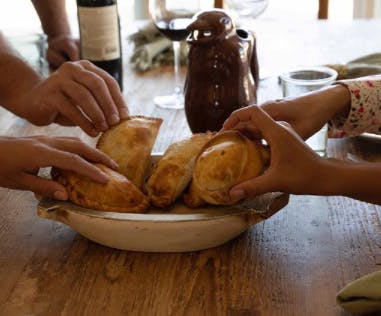 Empanadas are the perfect party food
The food is one of the best parts of a party. Most gatherings are somewhat informal, with less of a sit-down meal and more buffet-style or snacking. Empanadas are the ultimate party food. They can be easily carried around and are great for enjoying while you mingle with others. However, El Sur has also worked on many formal functions from luncheons to weddings. Empanadas are shapeshifters that can be dressed up as a main course. No matter what vibe your party has, empanadas are the perfect meal choice.
Homemade goodness for everyone to enjoy
As we mentioned, we make all empanadas by hand. Our dough is made in-house, so we have complete control over the quality of each batch. All meat we obtain from Five Dot Ranch is cut in-house as well, so only the best cuts make it into your empanada. By crafting our empanadas by hand we ensure that each batch is up to our standards. We make sure they're perfectly golden-brown, and we stay true to our recipes. Unlike major processing plants, we aren't mass-producing empanadas. Each and every one will be "just like mom used to make," we guarantee it!
We hope you'll consider us for your next party! Rent our food trucks or contact us for more elaborate setups. We also offer bake at home boxes if you're only having a few friends over. You can enjoy the same delicious empanadas with just a bit of cooking. Learn more about us at https://www.elsursf.com/ or reach out to our team at (415) 530-2803. We can't wait to speak with you!